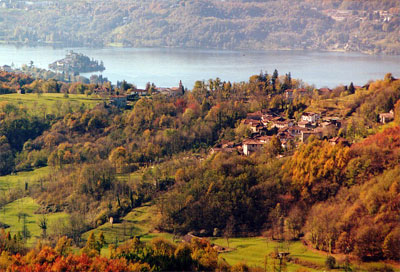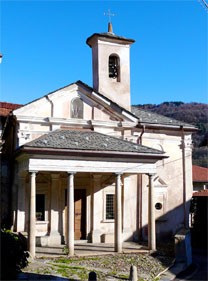 … and neighborhood
Pratolungo is perfect for nature lovers: Chestnut forests begin by the house; the waterfalls of the river Pescone (where you can take a refreshing bath in one of the many basins and relax on the warm rocks) and the lake (with several public areas) are easily accessible on foot.
It is an ideal starting point for numerous hikes - for example to the next mountain Mottarone, from where you can enjoy an impressive view of the mountain range of the Alps and sometimes down to the Ligurian mountains.
Pratolungo ...
counts about 100 residents, who are mostly working as craftsmen. Some farming is still done, but only as a part-time activity. The village has a children's playground, a restaurant and a bar. For shopping tours, you drive to Pettenasco or to Omegna, e.g. to the big weekly market.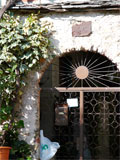 The vacation apartments that we can offer are located in the small village Pratolungo, a section of the municipality of Pettenasco, approx. 150 m above the Lake Orta.